FUELL is all about creating emotion and freedom. We designed the Fluid e-bike with you in mind – you, city lovers and outdoor adventurers. You who want something attractive, who value design and quality, who always look for something better, and want to ride the best-in-class e-bike.
MEET FLUID!

Fluid is the best e-bike for getting around cities
Fluid is an elegant electric bike, with exceptional range (up to 125 miles thanks to its 2 removable batteries with a total of 1,008Wh) and generous torque (100Nm), virtually maintenance-free with its carbon belt and internal hub gears.
Fluid is offered as a Pedelec (max 20mph/25kmh) or S-Pedelec (max 28mph/45kmh)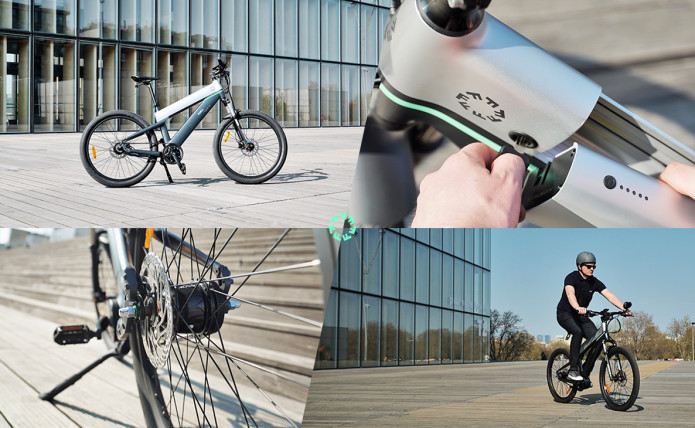 Découvrir le FUELL Fluid en français.
Our international team has years of experience building two-wheelers. Including legendary engineer Erik Buell.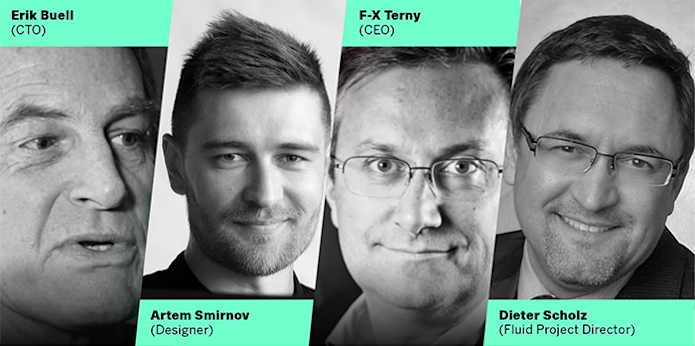 Erik Buell – US – CTO – of "Buell Motorcycles fame" – 40 years of engineering
Artem Smirnov – RU – Creative automotive and 2-wheeler Designer
François-Xavier Terny – FR – CEO  – 25 years of consulting and entrepreneurship
Dieter Scholz – DE – Fluid Project Director with 25 years of bike and e-bike experience

Class-leading specifications

The FUELL Fluid leads the pack with class-leading specifications.  1008Wh battery for an exceptional range. Shimano Alfine 8 speed geared hub paired with a Gates carbon belt for a silent and clean ride.  Hydraulic brakes, adjustable front suspension and an exclusive motor with an amazing torque for an enjoyable ride. Fluid is a step ahead of competition.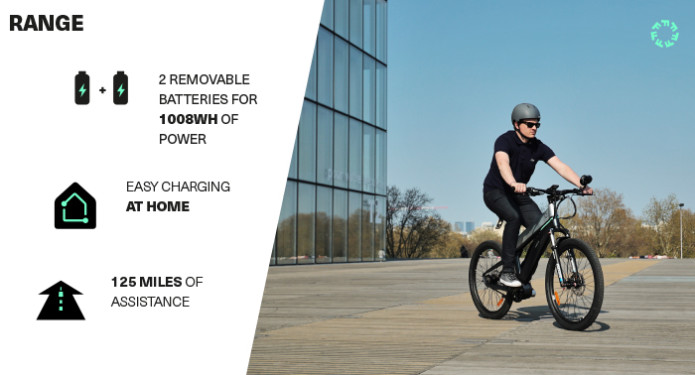 The Fluid's dual 504Wh batteries combine for 1,008Wh of power. The Fluid will easily tackle your longest commute, in speed and comfort. When you do have to charge, plug the charger or just grab a battery pack, bring it inside, and charge at your convenience.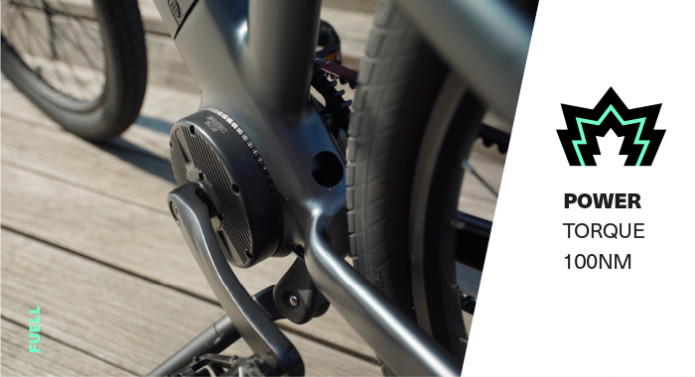 FUELL brings you an exclusive 500W electric motor with 100Nm of torque available.  The Fluid's mid-drive motor provides smooth power with minimal effort.  The extra torque  allows you to go further and get there faster. The acceleration of the Fluid is exceptional.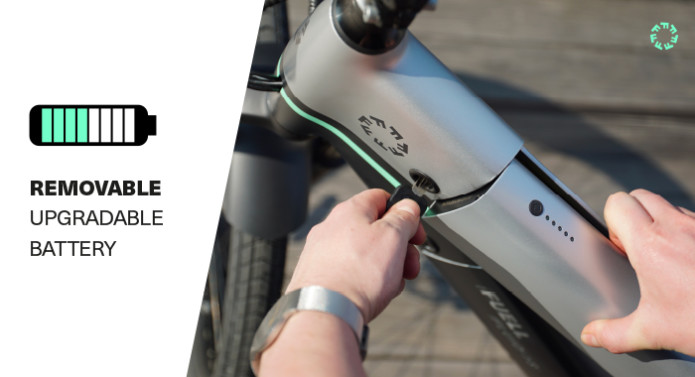 Both of the Fluid's 504Wh batteries are removable and upgradeable. Removable so that you can charge one inside at home or at the office. Upgradeable so that if battery technology changes, you can upgrade to further increase your range and charging speed.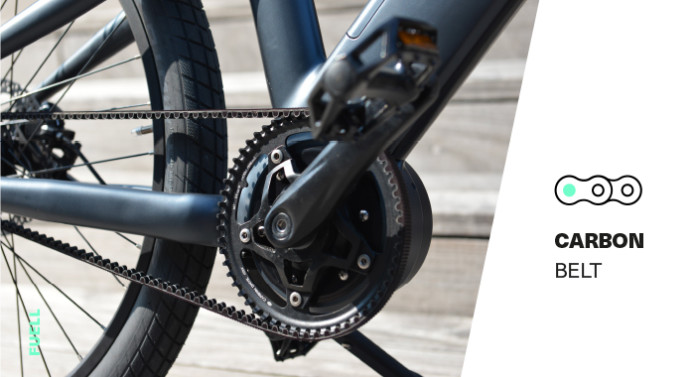 The Fluid was built with the urban rider in mind, and integrates a maintenance-free Gates Carbon Drive belt system in all models. The Fluid belt drive makes it easy to cycle without messing up your clothes with grease and grime, and doesn't need to be regularly adjusted.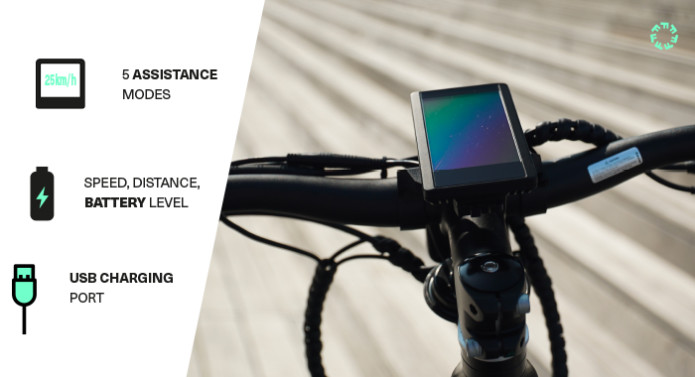 The Fluid integrates a full color screen providing key information such as speed, distance and battery level, readable in any condition. This dashboard is protected by a PIN code, provides five levels of assistance, a walking-assist mode, and can even charge your phone.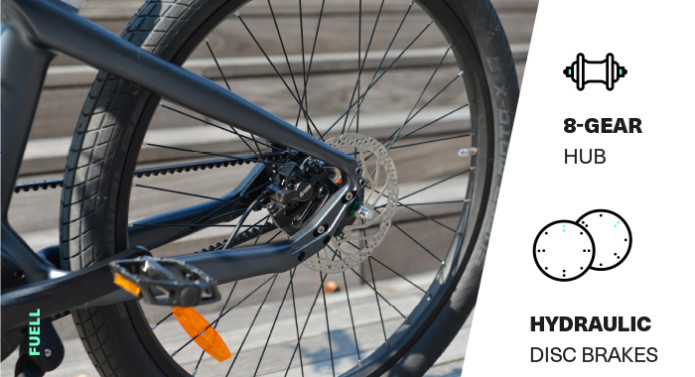 The FUELL Fluid comes standard with a Shimano Alfine 8-speed Geared Hub. Maintenance free: no grease, no grime, no problems.T he Tektro premium hydraulic braking system provide consistent stopping power in wet and dry conditions.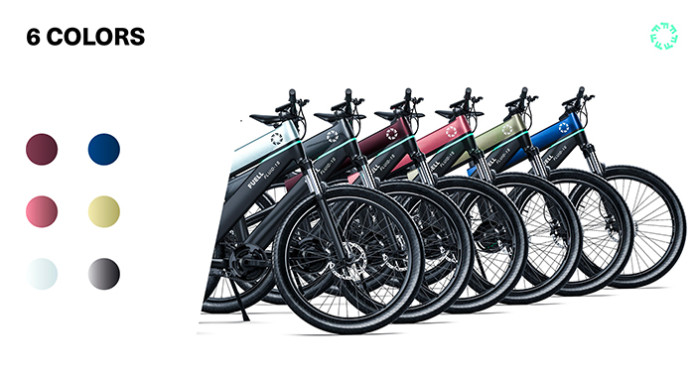 Fluid is offered in 6 different colors – silver, dark grey, dark red, rose gold, gold and blue. Metallic paints used in each color are highly durable, yet offer a sparkle that will make your Fluid shine.
Anti-theft systems on Fluid 
Fluid has several layers of security against theft: the dashboard is activated by a PIN code like your phone; batteries are removable making Fluid inoperable; a  foldable lock is proposed as option to tie down Fluid; and Fluid can be equipped with a tracker embedded in the frame.
THE PRESS IS TALKING ABOUT FUELL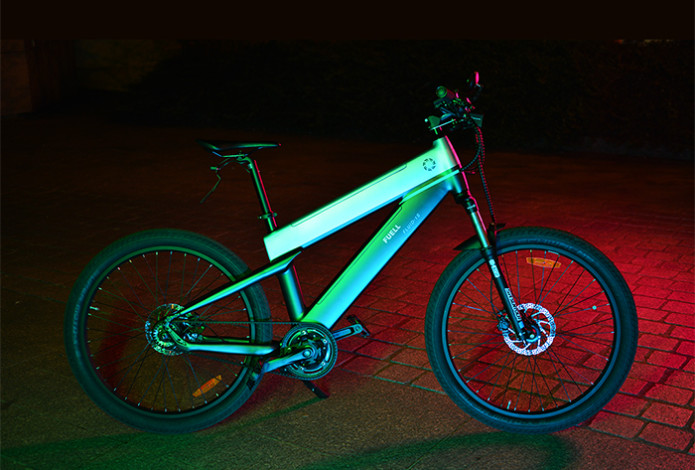 You have the choice between Pedelec and S-Pedelec…

Check here for more information about your local e-bike laws.
…2 sizes…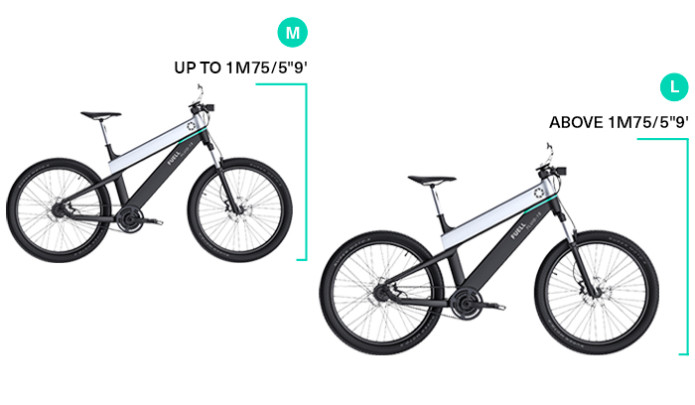 …. and 6 colors.

DETAILED SPECS